How Do I Get a Verbal Appraisal?
Do you only have an item or two?
Bring them to one of Dr. Lori's events for her to verbally appraise. Learn why you need a verbal appraisal from Ph.D. Antiques Appraiser Dr. Lori, the world's leading authority on antiques.
We suggest that you attend one of Dr. Lori's antique appraisal shows as a cost effective solution. She presents over 150 shows a year. Most venues who host Dr. Lori's shows offer 1 free appraisal per person with admission and $25 per appraisal for additional items. If the item is too big to bring to an event, Dr. Lori can appraise your item from a photograph.  View Dr. Lori's current event schedule to see when she will be in your area. Dr. Lori's appraisal events are held worldwide.
Do you have a lot of items?
Schedule an In-Home Verbal Appraisal with Dr. Lori as the most cost effective solution for a house or storage locker filled with stuff. Most appointments only take 1 hour. Dr. Lori visits your home, estate, business, etc. and provides verbal appraisals for your antiques and collectibles.
Read more about our In-Home Verbal Appraisal service and why you need to use Dr. Lori.
Ready to schedule an appointment now? Contact us to get placed onto Dr. Lori's In-Home Verbal Appraisal appointment schedule.
Do you need an appraisal right now?
You can interact with Dr. Lori live face-to-face using your smartphone or tablet taking into account your busy schedule. Show Dr. Lori your items, interact with her in real time and she will tell you what your items are worth. You can get verbal appraisals from Dr. Lori anytime, from anywhere.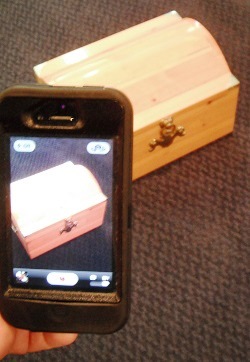 Book Your In-Home Visit with Dr. Lori
Contact us now to get placed onto Dr. Lori's In-Home Verbal Appraisal appointment schedule.