Specials and Shopping
See below for specials, discounts, and merchandise from Dr. Lori.
View Featured Specials
Take advantage of current discounts and offers.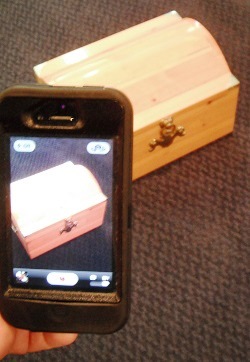 Video Call Special
& Father's Day Gift Idea
Save! Use FaceTime, Zoom, Skype, etc. to connect with Dr. Lori and get your antiques, thrift store finds and other stuff valued. Take her shopping with you too live in the store! We're reducing the fee for Dr. Lori's 30 minute uninterrupted video calls now through June 30, 2021. Pick your time in her calendar. Video Calls are $199 instead of the regular $250 using FaceTime, Skype, Zoom, or your favorite chat app. Invite your family and friends on the call or not and keep Dr. Lori to yourself!
Appointments must be scheduled and held before June 30, 2021.
or Get Father's Day Gift Certificate >>
Expires: 6/30/21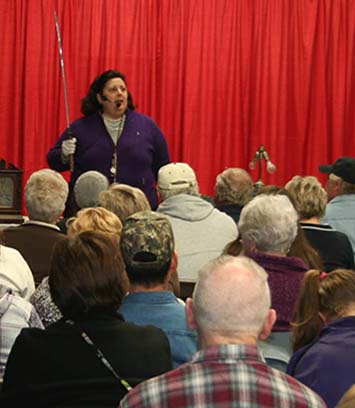 3 Items Appraised for only $49
Get verbal appraisals for three items now. Schedule a short video call with Dr. Lori. Take her shopping with you too live in the store! Reserve your date in her calendar.
Schedule Virtual Event with Dr. Lori
Great for group events, fundraisers and parties. Dr. Lori entertains attendees and guests have a chance to get items appraised. Ask about our special rates.
Get your limited edition Dr. Lori says … "I'm Priceless" mug
Note: You will be redirected to websites maintained by Teespring, Inc. All transactions and their privacy policies are between you and Teespring, Inc. We may receive compensation for purchases you make with them.
Get your Dr. Lori Recommended Products
Get Dr. Lori's Treasure Hunting Kit –need a loupe or diamond tester to help you find those treasures? Tackling a DIY project and need cleaning, storing or framing products and solutions? Get the acid free and archival materials museum professionals use.
Ask Dr. Lori LIVE Details
Want to be part of my next Ask Dr. Lori LIVE video on June 19, 2021 at 7 PM eastern time to show me your thrifting find or antique heirloom? Return here minutes before show time to find the link activated below to enter the live video. Please review terms below.
*Ask Dr. Lori LIVE terms:
By clicking the link below for the chance to enter the live video, you agree to the following terms. We will need access to your device's camera and microphone. Hold camera horizontal/landscape. You could be added to the live video stream at anytime so be ready with your question. Clicking the link below gives us permission to use your video, audio and likeness in the live and replay of the video and other places where we see fit. No compensation will be provided. We retain all rights. Not everyone will be selected to appear in the video. Appraisals are the opinion of Dr. Lori at the time the video is streamed live. Masterpiece Technologies Inc., its affiliates and employees and Dr. Lori are not responsible for judgments and decisions made based on the information provided.
(link below will be activated minutes before 7 PM eastern time on June 19)
Enter Ask Dr. Lori LIVE's backstage >>
Get Your Antiques Appraised
If your antique is not worth it, Dr. Lori tells you at no charge!